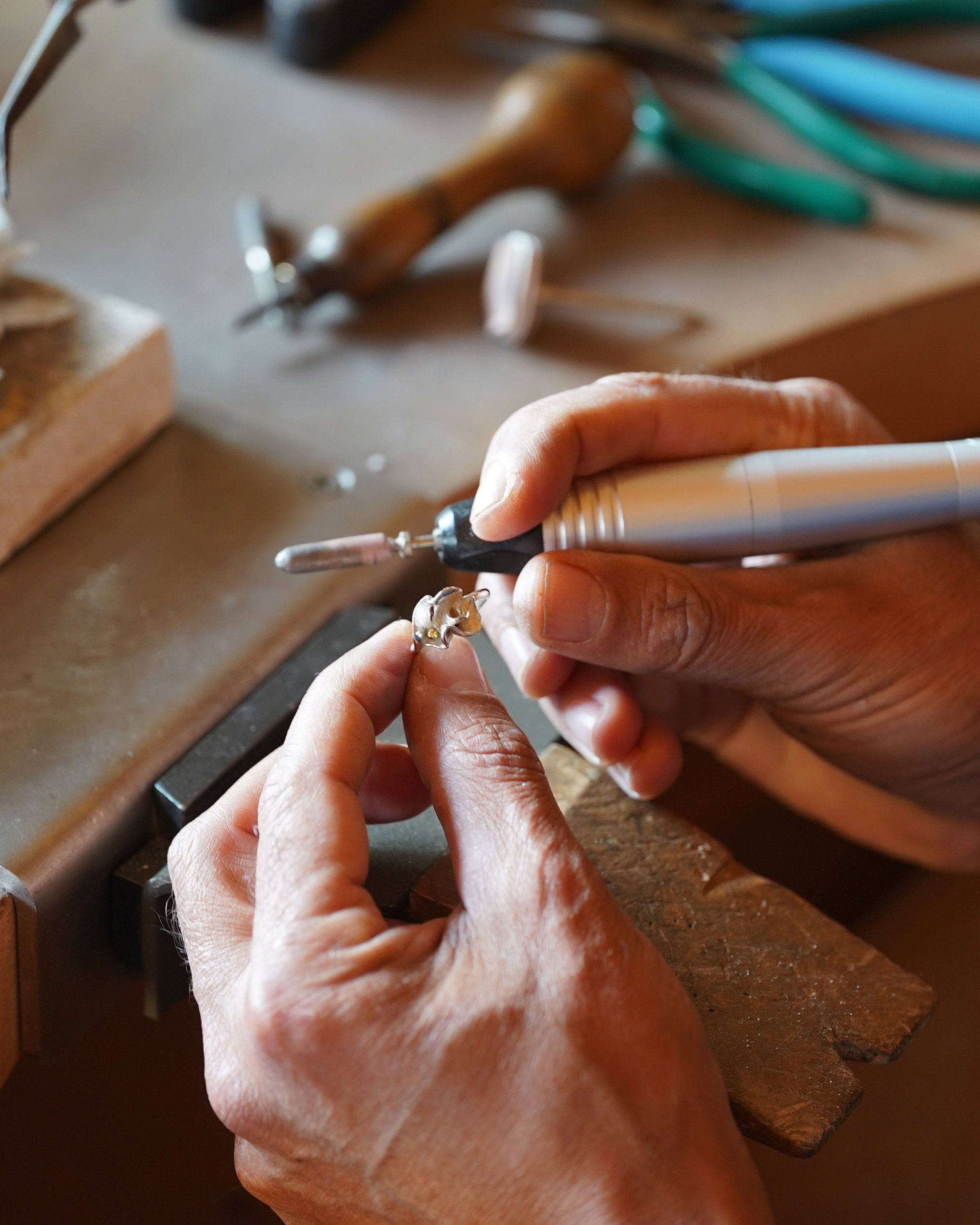 With a history that spans three decades and three countries, the roots of Isla Silver lie in the sweeping landscapes of Israel, the colourful towns of Rajasthan, and Dartmoor with its dramatic plains and granite tors.
Israeli Jewellery designer Yaniv Zalman is inspired by the organic and delicate forms found in nature. He first travelled across India on a motorbike in the nineties where he fell in love with the country and in particular, the famous jewellery city of Jaipur and the extraordinary craftspeople he discovered there. Having studied their methods, Yaniv moved to England where he raised a family and began designing his unique jewellery.
Every piece is designed in our Devon studio, before being produced in our Jaipur workshop where a master team cut, shape and set stones and cast, polish and beat the silver and gold metals. Each piece passes through the hands of many artisans making each ring and every pair of earrings unique.
Isla Silver offers beautifully crafted jewellery for women who are proud of their original style.